Posted by Erica on Oct 13, 2016
Looking to add gauges to your 2011-2016 Ford Super Duty 6.7L Power Stroke? The MaxTow 2011-2016 Ford Super Duty Power Stroke Triple Pillar Pod is now available to house three gauges to the interior of your pickup to monitor the inner workings of your truck at all times.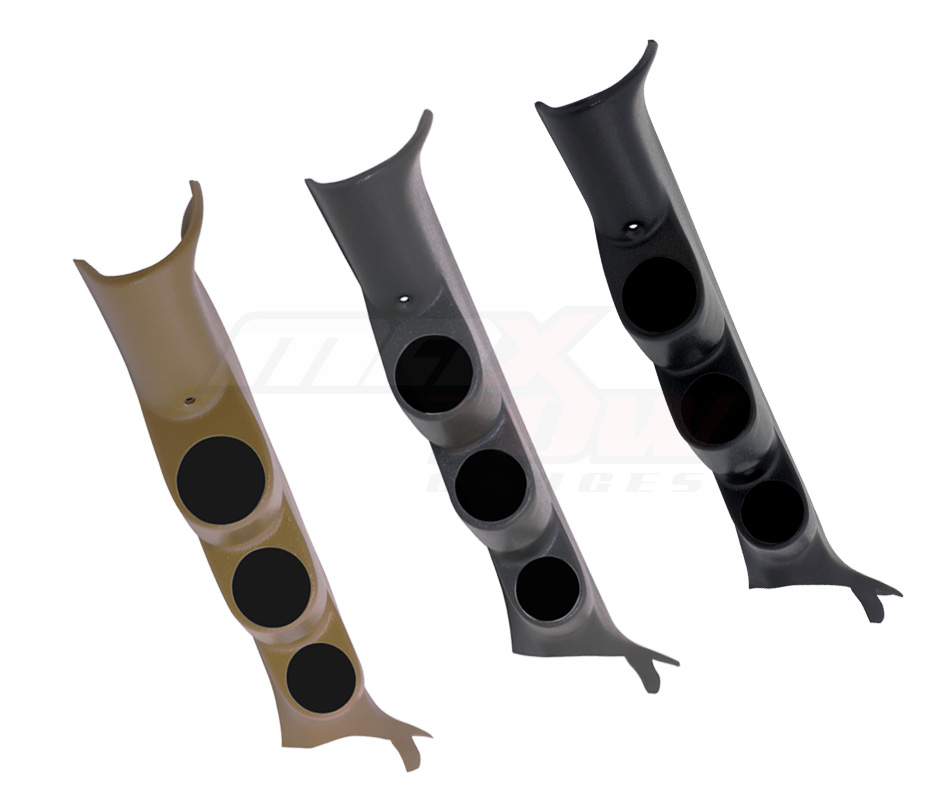 The Ford Super Duty triple pillar pod is manufactured to replace the stock A-pillar trim on your 2011-2016 6.7L Power Stroke to allow you to install and mount three 52mm gauges. The Triple Pillar Pod is available in black, gray, and tan, and allows you to monitor important levels of your Super Duty's most essential components. This makes it possible to ensure everything is functioning efficiently before experiencing any potential vehicle damage.
Each 2011-2016 Power Stroke pillar pod is produced from high quality ABS plastic that will withstand any cracking, fading, or warping from long-term use. The tan and gray pods feature a UV coating that allows these pods to preserve their color after longtime exposure of sun. The included bolt threads the pod into the location where your stock A-pillar trim was previously mounted for a secure fit. MaxTow includes all mounting hardware and installation instructions with each purchase, while also providing free lifetime technical support and a one year limited warranty.